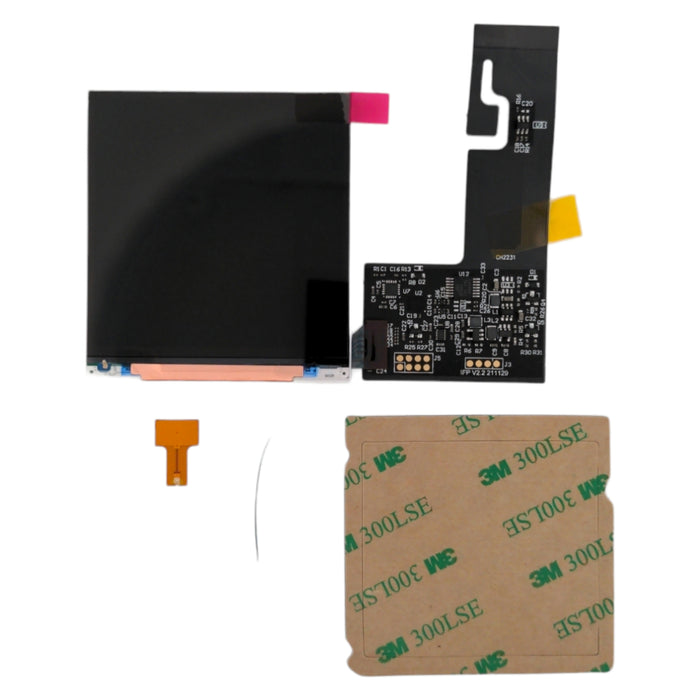 Retro Pixel IPS LCD for Game Boy Pocket
Original price
$59.99 USD
-
Original price
$59.99 USD
If you're looking for a high-quality backlit LCD for the Game Boy Pocket, look no further than this IPS display! Featuring a simulated pixel grid, a variety of color palettes, and brightness control, the IPS LCD is an essential modification for the MGB!
Please read the product description carefully and in its entirety before purchasing.

Features
Bright, backlit LCD
Multi-stage brightness control
36 different color palettes
Simulated pixel grid to maintain the retro aesthetic
Proportional image
Fast refresh rate with no blur
Wide viewing angle
Mounting bracket compatible with both OEM and aftermarket shells
No shell trimming necessary is used with a Funny Playing shell
Included
Documentation

The files for the 3D-printed bracket can be found on our Thingiverse,

 

here
Notes
Some shell trimming is required for installation; unless you are using a Funny Playing shell.

Minor soldering is required (two wires)
When the grid line mode is turned on, some game scenes will flash when switching, which is a refresh problem of the motherboard of the console itself. This flashing is expected, and temporary.
Warning
We strongly recommend testing the display before installing it in your console. Please follow our

 

Display

 

Testing

 

Guide to confirm the kit is working before the adhesive is secured, the display protection sheet removed, or

 

any non-critical soldering

 

to the ribbon or driver PCB.

 

We are unable to accept returns or replacements on kits that have been installed in a console.

 

Individual replacement parts may be available in the "Included" section above.

The ribbon is very fragile, be sure to handle it carefully to avoid damage.

Too much pressure can permanently damage the display, do not force the shell closed around the LCD. Ensure the shell is properly trimmed for the display before attempting to install it.