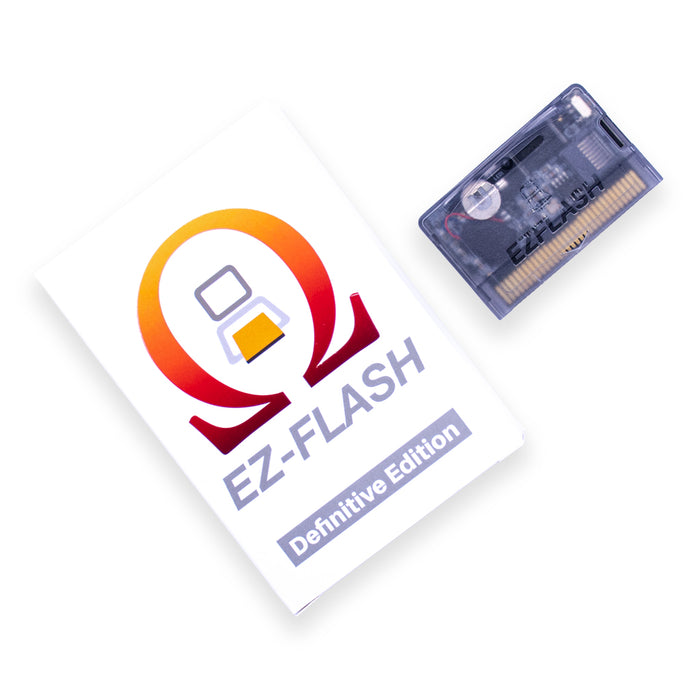 EZ-Flash Omega Definitive Edition
Sold out
Original price
$104.99 USD
-
Original price
$104.99 USD
$104.99 USD
-
$104.99 USD
Current price
$104.99 USD
The definitive edition is here! The GBA ROM cart you've come to love is back, with a few new interesting features. Including an easily replaceable battery, a rumble feature, and the new dual-use mode (to name a few), this update to the EZ-Flash Omega isn't kidding when it calls itself definitive. 

Features
Easily copy and play GBA games without the use of special software
Fast patch engine and manual patch engine to support modified ROMs
Instant loading
Hardware-based direct save to SD card
Cheat support
Save state support
Real time clock
Built-in sleep feature
Customizable hotkey
256 MB PSRAM
512 MB Norflash
Compatible with Game Boy, Game Boy Color, and NES games
System on chip level recovery mode
Supports FAT32, and EXFAT
Upgradeable firmware and kernal
New: save files use FRAM for extra safety
New: dual-use mode allows cartridge to toggle between running as an original GBA cartridge and a typical ROM cartridge
New: Less power draw than the original EZ-Flash Omega
New: easily replaceable battery

New: built-in rumble function

Documentation
Included
1 x EZ-Flash Omega - Definitive Edition
Notes
Once your unit has been received, please update to the latest firmware
This product is not compatible with the GBAccelerator at 1.5x, 1.75x, and 0.85x speeds. This product can be used in consoles that have had the GBAccelerator installed, provided that the speed is kept at 1x.