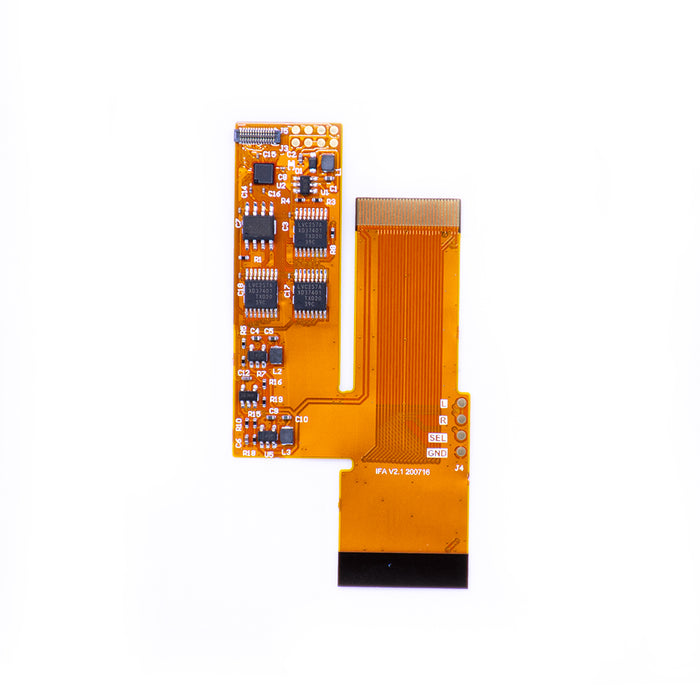 Funny Playing Replacement AGB IPS Ribbon
Sold out
Original price
$47.24 USD
Original price
$47.24 USD
-
Original price
$47.24 USD
Original price
$47.24 USD
Replacement Ribbon for Funny Playing's Game Boy Advance IPS LCD.
Included
1 x IPS Ribbon for Game Boy Advance

Notes
Compatible with 32 and 40-pins board.
Before installing, Kapton should be used to cover exposed electronics and prevent shorts between the console PCB and the components on the ribbon
Please be careful while installing and removing the LCD from the ribbon's LCD connector, as they are both extremely fragile.
Warning
Ribbons are extremely fragile. Any unnecessary folds, heat or pressure could cause permanent damage. Be sure to install carefully.