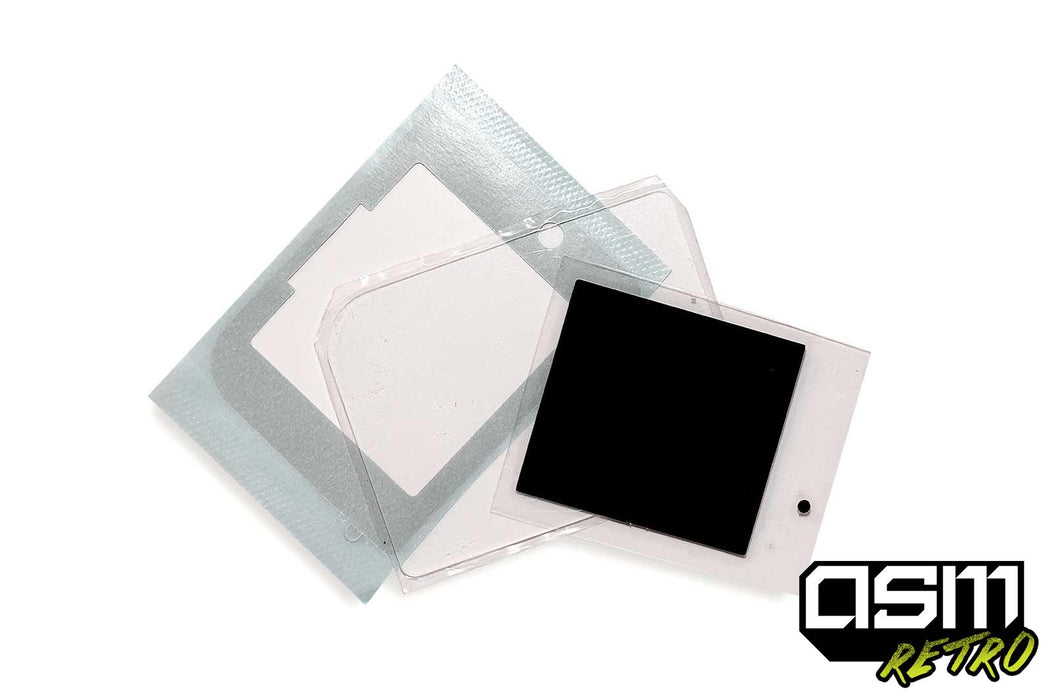 Clear DIY Screen Lens for Game Boy
Sold out
Original price
$8.39 USD
-
Original price
$10.49 USD
These clear replacement glass and plastic screen lenses for the original Game Boy are intended for artists interested in creating custom paint jobs. With endless aesthetic possibilities, you can get creative with the look of your DMG.
For high-quality colored glass lenses, check out our in-house Game Boy glass screen lenses. 
Features
Fits DMG Game Boy shells
Full DIY kit for custom paint job
Options
Classic plastic to get that retro look
Scratch-resistant glass to keep your lens looking clear
Included
1 x Clear DMG screen lens in glass or plastic
1 x Replacement adhesive
1 x Adhesive paint mask
Notes
The adhesive painting mask will cover the power LED hole and the LCD viewing opening. These two pieces need to be applied separately or else the masked area for the power LED won't be positioned correctly. Please use your original lens for reference when positioning the paint mask. 
Warning
Glass may shatter under pressure or if dropped. We always recommend that you exercise care when installing glass products.