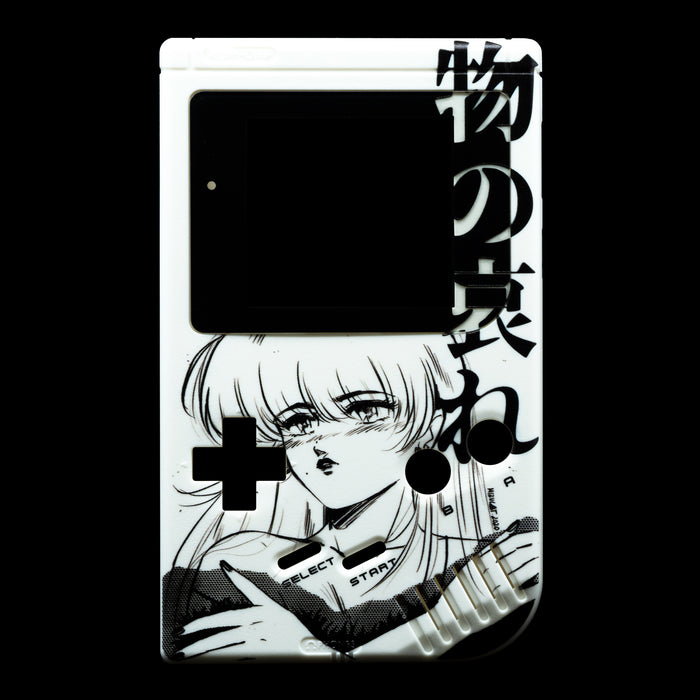 Mono No Aware for Game Boy
Sold out
Original price
$52.49 USD
-
Original price
$52.49 USD
Impermanence is a fact of life, as time is always moving past us. Yet, thanks to this Mono No Aware shell designed by Mizucat, we hope to allow you to keep some connectivity with the past, in the form of a new look for your favourite retro handheld. 
Features
Machine cast DMG shell with a lightly textured finish to reproduce the feel of the original housing
High-quality print on both front and back of the DMG shell
Included
1 x Mono No Aware UV printed front and back DMG shell
1 x Custom UV printed glass lens - OEM (64 mm) view area
1 x Extension (link) port cover
1 x Set of brand new screws 
Notes
Battery contacts and metal shield not included
Colors may vary from what you see on your display
This shell is an aftermarket part that may not look or feel identical to the original

Hydro-alcoholic gels (such as hand sanitizer) and their residue can damage the print if they come in contact. Please pay particular attention to this when using UV-printed shells.