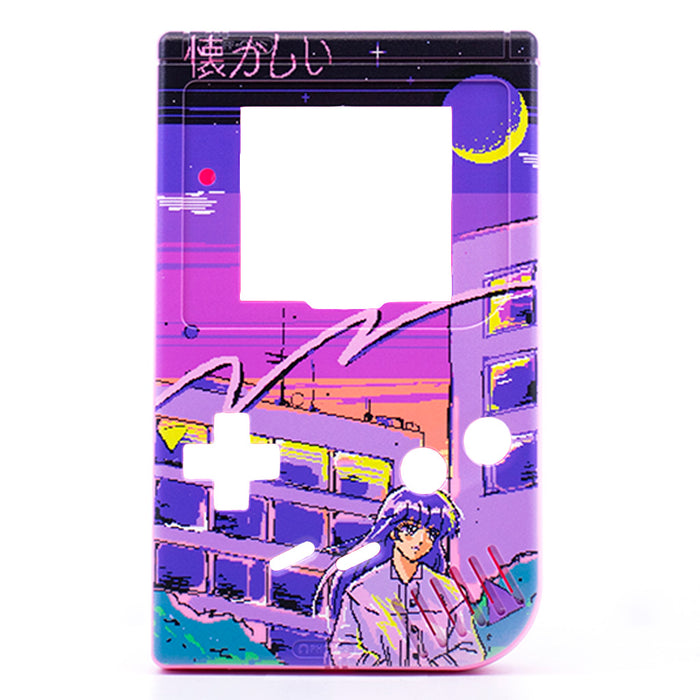 Natsukashii for Game Boy
Sold out
Original price
$36.74 USD
-
Original price
$36.74 USD
Natsukashii is a Japanese word, used to express a sort of nostalgic reminiscence. It's a longing for a time, a place, an experience, or anything else that is now in the past. Like, for example, those nights spent under the blankets playing Game Boy. 
If that's your idea of nostalgia, we have the perfect way for you to express it: by adorning that DMG with this UV-printed Natsukashii shell from Mizucat! For a seamless print, pair it with the Natsukashii glass screen lens, available here.
Features
Machine cast DMG shell with a lightly textured finish to reproduce the feel of the original housing
High-quality print with art by Mizucat
Included
1 x Natsukashii UV-printed DMG shell
1 x Extension (link) port cover
1 x Set of brand new screws
Notes
Battery contacts and metal shield not included
Colors may vary from what you see on your display
This is an aftermarket product and may not feel identical to its genuine counterpart
Hydro-alcoholic gels (such as hand sanitizer) and their residue can damage the print if they come in contact. Please pay particular attention to this when using UV-printed shells.