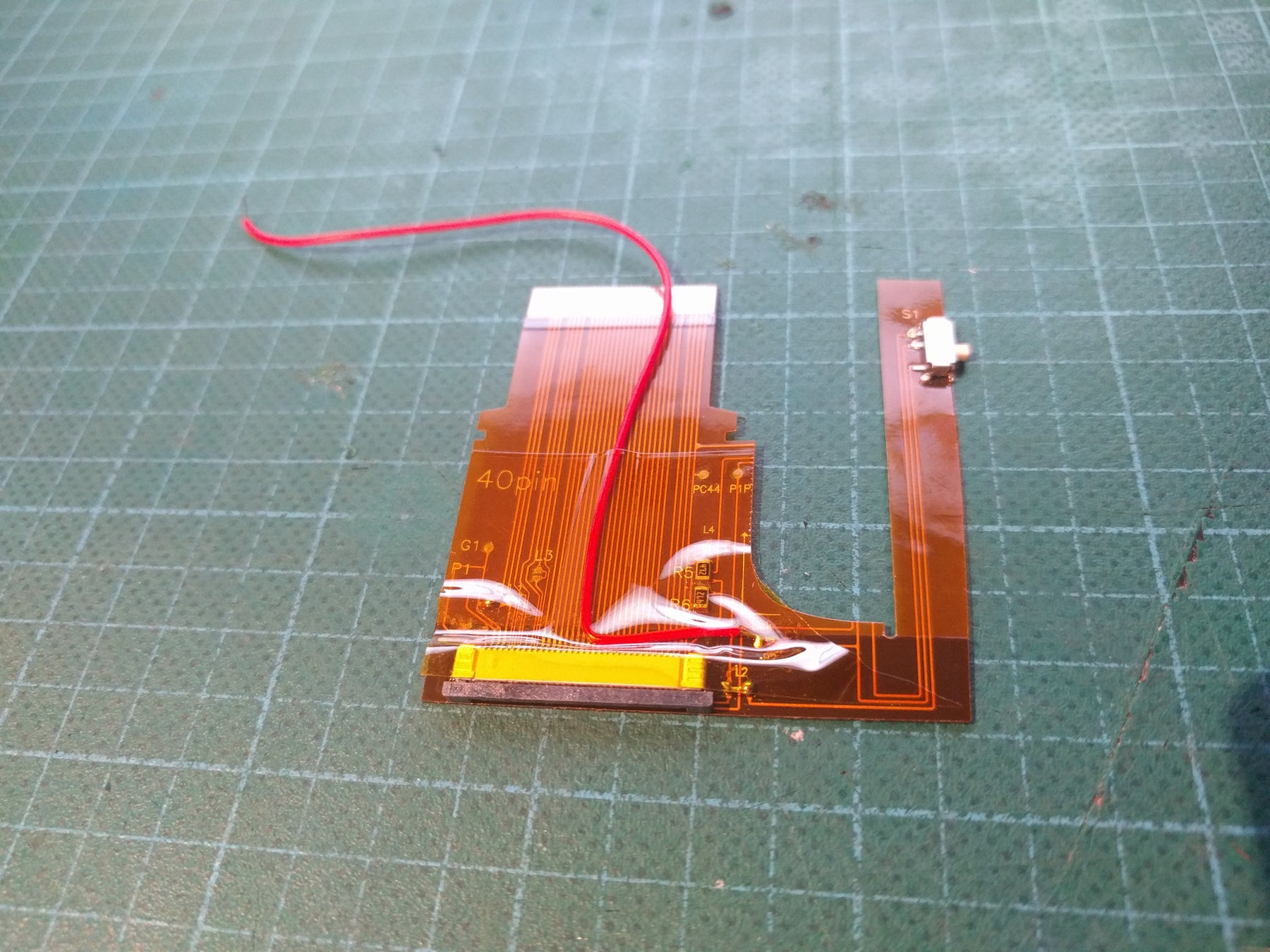 AGS-101 to GBA ribbons guide (32pins, 40pins, Variable Brightness)
Change Log
[0.1.1] - 2019-04-15
---
Here is a simple guide to help you guys figure out which ribbon with switch you need to do your mod AGS-101 to GBA mod.
1. Find your board number
You will need to find out the board number of your AGB. Open up the battery compartment and look where the battery cover clips, there is a tiny number written on the AGB board under. The first number is either 0 or 1.
 This number starts with a 0: 40 pins board.
 This number starts with a 1: 32 pins board.
2. Find your LCD's tab color
 WR : White tab Ribbon AGS-101 LCD.
 BR : Brown tab Ribbon AGS-101 LCD.
3. Find a compatible ribbon
The following table to know which ribbon is OK for your context
This is not a definitive guide and could be wrong. Don't hesitate to contact us with what you know so we can keep this list clean and up to date.
Installation for Ribbons with Switch
The information is provided as is until we have more time to work on this tutorial. This depicts the VR v1 but the same logic applies to v2.