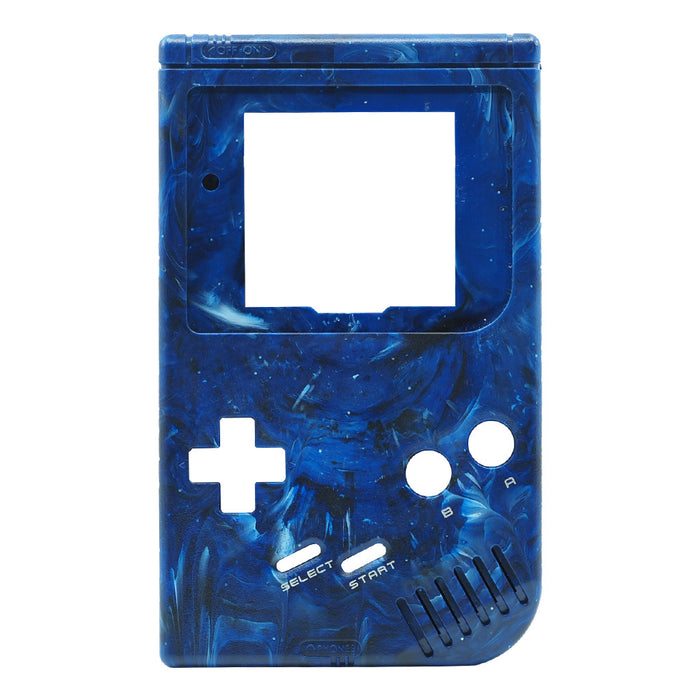 Neptune Shell for Game Boy
Original price
$20.99 USD
-
Original price
$20.99 USD
This marbled DMG shell is a first of its kind, and due to how the plastic is cast to achieve this marbling effect, every Neptune shell has its own unique pattern.
The Neptune name has been chosen by the retro modding community during the Instagram "Space vs Ocean" contest held on January 2021! 
Our unique, in-house, Game Boy shells are cast using proprietary, high-precision tooling to ensure a final product that's as close to genuine shells as possible. While low-end aftermarket alternatives may deliver variable results, our shells have been carefully cast to reproduce the style and feeling of the original hardware. With over 25 different color options, you can give your old console a vibrant, brand new look. If you're looking for trimmed DMG shells, these are available here.
Features
Durable ABS (

acrylonitrile butadiene styrene) material from Japan 

Printed A, B, Start, and Select text

Manufactured for a perfect fit with the DMG PCB

Machine cast with a lightly textured finish to reproduce the feel of the original shells
High-quality replacement parts with an accurate fit
Options
These DMG shells are also available in over 25 different colors, including airy pastels, clear neons, reproductions of Nintendo's original hardware colors and color-changing shells.
Included
1 x DMG housing with matching battery door
1 x Extension (link) port cover
1 x Set of brand new screws 
Notes
Battery contacts and metal shield not included
Colors may vary from what you see on your display
This is an aftermarket product and may not feel identical to its genuine counterpart