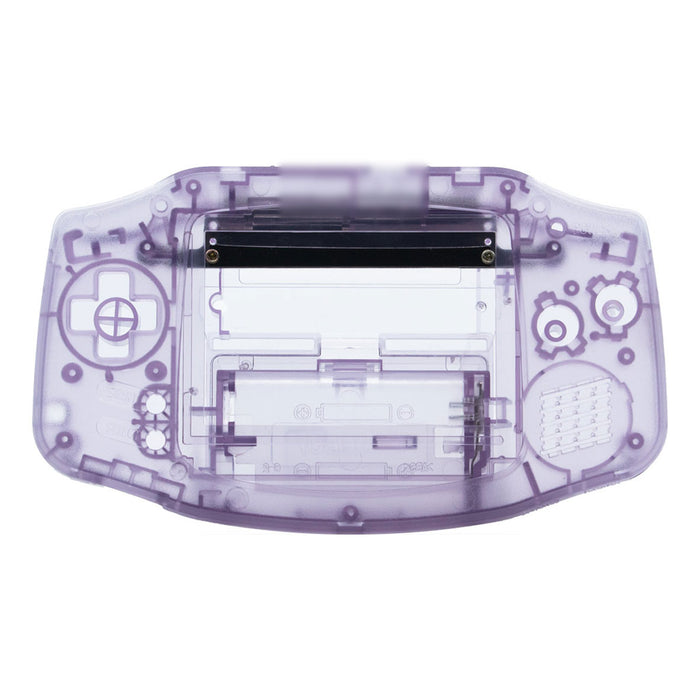 Shell for Game Boy Advance
Sold out
Original price
$13.64 USD
Original price
$12.59 USD
-
Original price
$15.74 USD
Original price
$13.64 USD
Refresh the look of your Game Boy Advance with a brand new replacement shell. With so many colors to choose from, you can customize your console to suit your style.
Trimmed shells can be found here.
Features
Enhance the look of your Game Boy Advance
Available in a wide range of colors
Included
1 x GBA housing with m

atching battery cover
1 x Set of replacement screws
1 x Power LED pipe

1 x Back housing sticker
Notes
Any trimmed battery doors have been trimmed with the micro USB battery pack in mind, as the USB-C battery pack was not available when these shells were initially trimmed; some additional trimming may be required to accommodate USB-C.
Please keep your original screws as those that come with the replacement shell may be insufficient
Game Boy Advance buttons

 

not included
Glass

 

and

 

plastic

 

replacement lenses for the AGS-101 are available for purchase, as are glass lenses for the IPS LCD
Trimming for the IPS LCD is done for the centered installation method
Colors may vary from what you see on your display
This is an aftermarket product and may not feel identical to its genuine counterpart
See the photo below for the difference between Pure White (top) and Arctic White (bottom)
Top: Pure White, Bottom: Arctic White
Change Log
2019-11-11:
Milky White has been renamed to its official name, Arctic White.