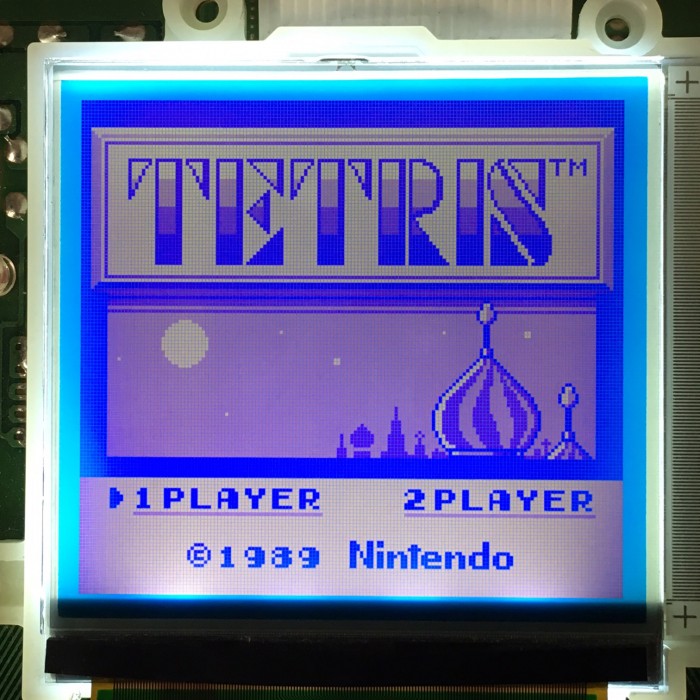 Classic Backlight for Game Boy
Save

40

%
Save

43

%
Original price
$10.99 USD
Original price
$10.99 USD
-
Original price
$18.89 USD
Original price
$10.99 USD
Give your original Game Boy a second life with our Game Boy backlights. We carry three unique models, each available in a range of colors. With options geared towards modders of all levels of experience, it's never been so easy to light up your favorite DMG! 
Density
Our store brand Density Game Boy backlights are targeted towards modders with basic soldering skills.
The Density backlights are designed by ASM
Skill level: Intermediate
Features
Compatible with the DMG and MGB
Connected to regulated power (no dimming)
4 LEDs mounted vertically
Completely preserves power LED and LCD housing
Built-in resistor
Machine molded polarized film can be rotated 90 degrees without lifting the LCD
No pre-attached wires
Small 1.2 mm panel footprint (1.4 mm total thickness)
Documentation
Included
1 x Density backlight panel in a color of your choosing
1 x Bidirectional or omnidirectional polarized film
1 x Set of hookup wires
Notes
The sticker is placed on the back of the product and is intended to serve as a guide for which way to position the backlight
The White Density V2 is quite a bit brighter than the V1 and must be paired with a bivert board to produce a clear image. The V1 can be used without the bivert board, though using one is strongly recommended. 
The Olive-Green Density backlight is relatively dimmer than the other color options; be advised when ordering
Deadpan Robot
These backlights are intended for more experienced modders. The resistors aren't integrated, so you can enjoy greater customization in exchange for a slightly more intensive installation process.
These backlights are designed and supplied by Deadpan Robot.
Skill level: Advanced
Features
No built-in resistor

—add 

your own resistor and choose to have the backlight as bright or as faint as you want it to be
Larger solder pads
Flexible printed circuit board
Included
1 x Deadpan Robot backlight panel in a color of your choosing
1 x Polarized film
1 x 100 Ohm resistor (150 Ohm for orange)
GBMUK (Game Boy Mods UK)
GBMUK backlights are designed for beginner modders without much soldering experience. The wires come pre-attached to simplify the installation process.
The GBMUK backlights are designed by Game Boy Mods UK and supplied by Deadpan Robot.
Skill level: Beginner
Features
Built-in resistors customized for each color to improve contrast

Adhesive positioning strip to keep the backlight in place

Super diffusion—minimal "hot-spotting" and even light distribution

Flexible printed circuit board—no need to cut the LCD frame

Pre-soldered wires for easy installation
Included
1 x GBMUK backlight panel with pre-soldered wires
1 x Polarized film
VC Series
VC series backlights are targeted towards beginner modders without much soldering experience. They come with a pre-attached polarized film and pre-attached wires to reduce the number of steps required for installation.
The VC series is designed by ASM.
Skill level: Beginner
Features
Compatible with the DMG and MGB (best results on the DMG)
Connected to regulated power (no dimming)
4 LEDs mounted vertically
Completely preserves power LED and LCD housing
Built-in resistor
Built-in polarized film
Reinforced wires
Color-matching wires
Small 1.2 mm panel footprint (1.4 mm total thickness)
Included
1 x VC Series backlight panel with pre-attached polarized film and wires