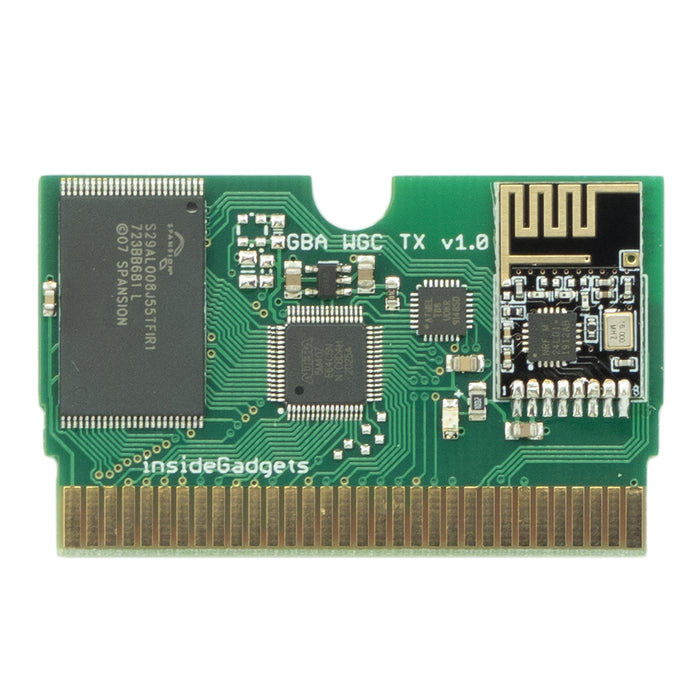 Inside Gadgets Wireless Controller - GBA Transmitter Cart
Sold out
Original price
$35.69 USD
-
Original price
$36.74 USD
This wireless GameBoy controller allows you to use your favourite retro console as a wireless controller. Play games on your PC, laptop, RPi, and more, or use it to play games on a NES, Super Nintendo, N64, Gamecube or Wii wirelessly using any supported GameBoy of your choice.
Please note: this product is only the transmitter cart for your GBA; you will also need a receiver to pair it with, which is available here. If using with a DMG, you can find the DMG transmitter here.
Features
Allows your handheld console to be used with a wireless controller when paired with a receiver
4+ metre range with 2ms refresh rate
Compatible with GBA, SP, Micro, DS, and DS Lite
Documentation
Please see the "How to Use" section here.
Downloads
Any downloads or firmware updates will be available in the "Download" section here.
Included
1 x Transmitter Cart, in a style of your choice
Notes
This product requires a receiver in order to function; these are available here
Some minor assembly required (installing PCB into cartridge shell); screwdriver not included
Please note that this is not a Bluetooth device
Colors may vary from what you see on your display
This is an aftermarket product and may not feel identical to its genuine counterpart