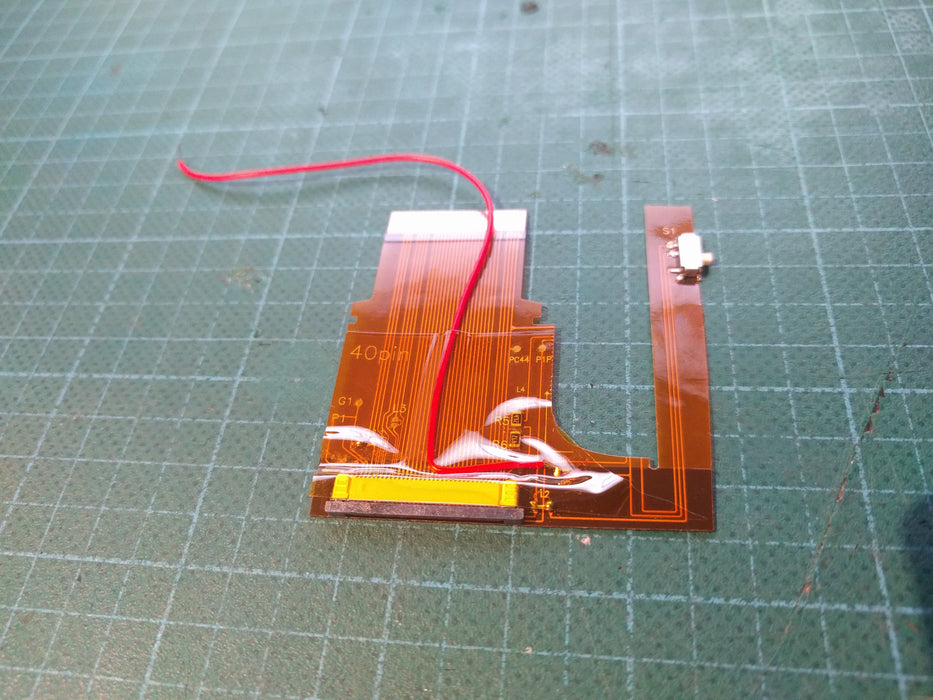 AGS Ribbon Cable Adapter for Game Boy Advance
Original price
$8.39 USD
-
Original price
$22.04 USD
The Game Boy Advance has the best form factor of its generation. But, in the screen department, the AGS-101 has it beat. This ribbon cable adapter allows you to enjoy the best of both worlds by enabling you to connect the AGS-101 LCD to the GBA PCB for the ultimate Game Boy Advance.
Features
Allows you to perform the AGB-101 backlight mod by connecting the AGS-101 LCD to your GBA PCB
Available for both 32 pin and 40 pin boards
Also compatible with AGS-001 frontlight displays (no preparation or external power needed)
Options
Standard ribbon: a reliable ribbon with no added wires or switches. This is the best choice for modders planning to make the most of their AGS-101 by adding a voltage regulator and backlight controller to their project
Ribbon with wire: Includes a pre-soldered wire to boost the backlight current input
Ribbon with switch: Includes pre-soldered wire in addition to a two-level physical brightness switch that sits in the battery compartment. This product is not recommended for modders planning to install a digital brightness controller
Documentation
To determine which GBA board you have and which ribbon to buy, please check out our ribbon guide
For instructions on how to prepare the AGS-101 LCD for installation, please check out our AGS-101 LCD preparation guide
Included
1 x Ribbon cable adapter in a variant of your choosing
Notes
Many of these cables do not come isolated. Make sure to carefully cover the ribbon in Kapton tape to prevent shorts
Installing the AGS-101 LCD in the GBA requires trimming the housing. We offer a trimming service with the purchase of any of our GBA shells
If you have a ribbon with wire and are planning on installing a voltage regulator, we recommend removing the red wire from the ribbon by gently touching your soldering iron to the solder point
We do not recommend choosing a ribbon with the brightness switch if you plan to use our rechargeable battery pack in your console. This is because the brightness switch sits at the bottom of the battery compartment and will be inaccessible unless the battery pack is removed. We do not recommend removing the battery pack multiple times once it has been installed in your console.