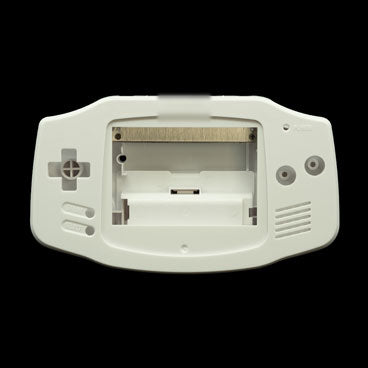 Funny Playing Shell (With Text) for Game Boy Advance
Original price
$12.59 USD
-
Original price
$15.99 USD
The revised version is compatible with the IPS, ITA, and 3.0 inch IPS LCD screens for the GBA. See here, and here, for trim instructions. 

These replacement GBA shells from Funnyplaying are perfect if you are looking to update the look of your console. In addition, they also come moulded for the IPS, ITA, and 3.0 IPS LCD, allowing for a trimless installation! With so many colors to choose from, you can customize your console to suit your style.
These shells are branded, but if you would prefer an unbranded shell, they are available here. Mirror shells are also available here.
Features
Enhance the look of your Game Boy Advance
Available in a wide range of colors
Included
1 x GBA housing with m

atching battery cover
1 x Set of replacement screws
1 x Power LED pipe
Notes
The classic version shells can be used with IPS and ITA LCD kits. You will need to trim the shell according on your screen type. 

See here for trim instructions.
Glass

 and 

plastic

 replacement lenses for the AGS-101 are available for purchase, as are 

glass lenses

 for the IPS LCD

Colors may vary from what you see on your display

This is an aftermarket product and may not feel identical to its genuine counterpart

These shells are not compatible with the Laminated screens.

These shells don't need any type of bracket for the GBA IPS installation.