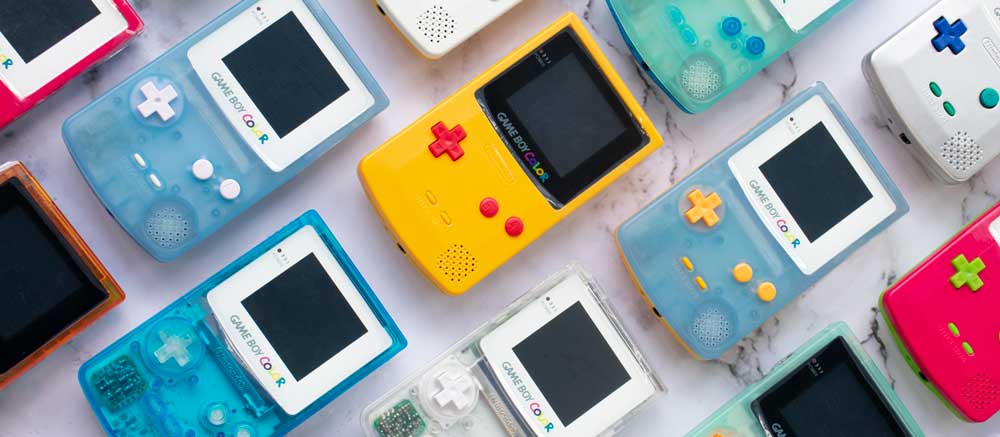 Products from our Friends!

If there's one thing we know, it's that we haven't come this far on our own. We've always been keen to partner with smaller creators who are working to improve the retro consoles that we know and love, so we figured why not take the time to highlight some of those products, both new and old!
If you're looking to give your console a quick visual upgrade, a new set of buttons is definitely a good choice, and there are a number of skilled creators who can help you out. We're happy to be carrying Pocket Rocks from Yesterday's Tech, available for Game Boy, Game Boy Color, and Game Boy Advance, as well as Lab Fifteen's buttons for Game Boy Color, Game Boy Advance, and Game Boy Micro. If you're looking to go the extra mile to make your buttons shine, Natalie the Nerd has you covered with a variety of LED boards, available in a variety of colors for Game Boy, Game Boy Color, Game Boy Advance, and Game Boy Pocket.
It's not just about the sight of your console however; perhaps you need to do something to fix the sound? Helder is the creator behind a number of useful mods including flex amps for the GBA SP and GBA Macro. In addition, we've recently started carrying a Game Gear replacement soundboard, manufactured by SYF, if the sound on your Game Gear is posing a problem.
It's not just about the consoles, as you need to be sure to have some games to go with it. To that end, perhaps a flash cart is for you, such as the Flash Masta from Freeplaytech, for your Neo Geo Pocket. If you're looking for a general solution to managing your carts, why not consider another new arrival on our website with InsideGadget's GBxCart RW for all your cartridge reading and writing needs.
Regardless of what you're looking for, there's a good chance that if we haven't done it, we've partnered with a creator who has!